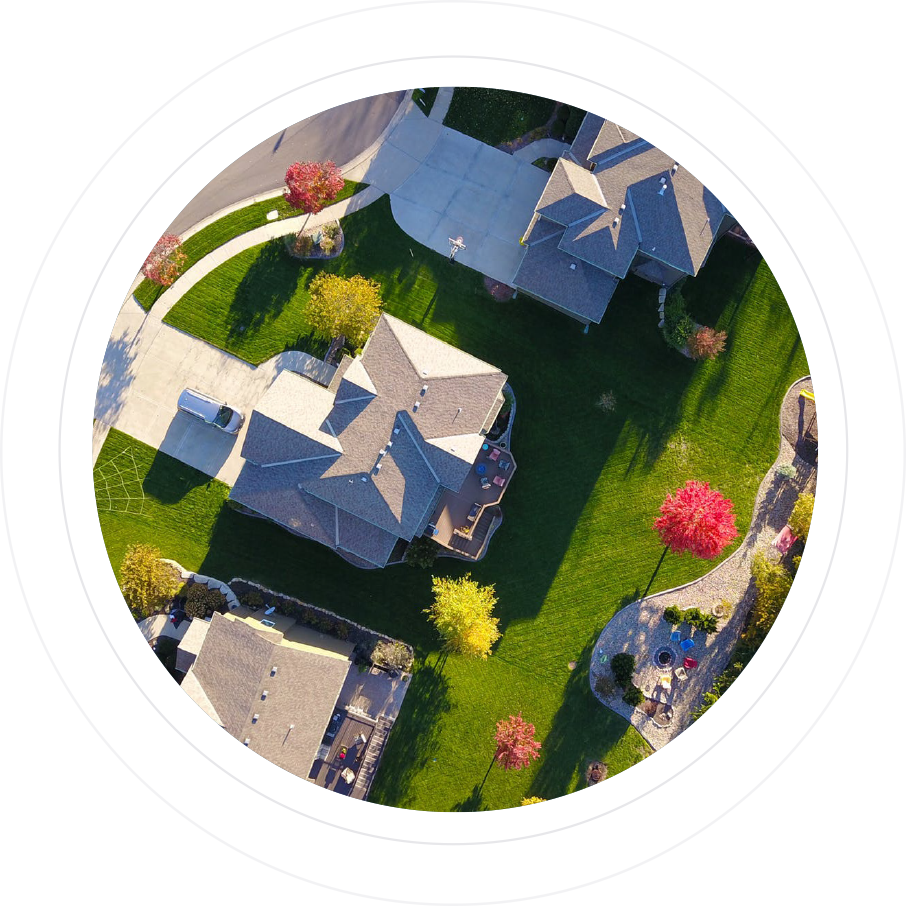 Fast and very easy
application process here
Begin your home loan process today! Our mortgage advisors are standing by.
Request a free personalized rate quote.

As expected,Ted was a dream to work with. He asked the right questions determine what product would work best for me, had answers to my questions and followed up continually ensure that I was comfortable with the process. Due primary to his diligence, everything went smoothly start to finish. I cannot recommend him more highly!"
Diana Haywood

5.0 star rating 7/25/2019 Ted is the best mortgage broker that I have met, & I have spoken to many. He took time to understand my situation, took each step diligently to help me in obtaining my mortgage & overall improve my financial situation. He was very quick in responding to all my e-mails and to mortgage company even on the weekends and evenings. Thank you Ted for all your hard work and just being hard working honest and truthful person. You possess such a character and experience! Thank you for helping me and my family.
Selma Prcic

Ted, I remember like it was yesterday when I pulled over on County Club Road to answer your call. Lisa and I tried for years to get a mortgage after our bankruptcy and foreclosure. We literally called over 30 people and spent many hours being told you'll never get a mortgage for the next three to five years after you build up credit. You proved them all wrong. You could have refused to work with us but you said you could get it done, but you needed Lisa and I to do alot of work as well. Lisa and I made a promise to get everything to you quickly. You worked nights and weekends, calling us sometimes five times a day along with dozens of emails. You made it happen. Today we are homeowners once again and we are forever thankful to you. I would never wish bankruptcy or foreclosure on any family. We lost our home that I physically built and our dignity. Our family went through a very rough patch for some time, but now we can have back what we lost. We can make this our home again. You will always be in our hearts as a very caring person and friend. I would never suggest anyone but you to family and friends. Sincerely, John, Lisa, John, Angel, Cody and Biscuit Phelan.
John and Lisa P

Very thorough and extremely knowledgeable. Cynthia P. from Branchburg, NJ I had known Ted for several years prior to purchasing my home. Although I have contacts for many mortgage bankers and companies, I decided to use Ted because he had taken so much time to really understand my situation, was able to assist me with a mortgage for my purchase, and ultimately found a rate that pleased me tremendously. I would definitely recommend him to anyone looking for a mortgage as his many years of being in the industry truly shows when he provides his services. He is trustworthy and dependable, and I appreciated all of his help. LOAN STATUSClosed Feb 2018 LOAN TYPEPurchase CLOSE ON TIMEYes INTEREST RATELower than expected FEES/CLOSING COSTSAs expected
Cyndi P

The Best in the Business - Honest and Delivers! zuser20170624201157485 from Williston Park, NY With my wife and I being self-employed, I knew we were facing an uphill battle to obtain a mortgage. After my first call with Ted, in which he spent 45min. reviewing my scenario, I felt very comfortable that he would deliver. Every deadline he promised came through, with not a single delay. He communicated with me regularly regarding the bank's status and took every phone call and email, never making me feel as though I was bothering him. No matter what came up in the process, I always felt as though Ted put my wife and I first and truly cared that we got the home we wanted. I can not say enough about how happy we are to have found Ted and been able to work with him. I highly recommend him for anyone seeking a mortgage. LOAN STATUSClosed Oct 2017 LOAN TYPEPurchase CLOSE ON TIMEYes INTEREST RATEAs expected FEES/CLOSING COSTSAs expected 30 year fixed Conventional Loan First-time home buyer Self employed
Rich & Karen

Efficient and Reliable zuser20161122092219707 from Raritan, NJ We had a great experience working with Mr. Ark. He was always available if we had a question and clearly explained our mortgage options and the lending process. My husband and I would highly recommend him to anyone looking to obtain a mortgage or refinance. LOAN STATUSClosed Aug 2017 LOAN TYPE: Purchase CLOSE ON TIME :Yes
Sandy and Ed

Ted was awesome!!! Always answered your calls and questions highly recommend using him..
Kyle Tonks

Ted was so helpful, I did not have a good credit score and Ted was able to get me approved for an FHA loan with a 580 credit score... Every other mortgage company turned me away but not Ted. I have learned so much thought this process because he took the time out to teach me and explain every little thing to me. I can honestly say I trusted Ted like he was family and I can't express my gratified enough for him as he made my dreams become a reality... I promise if you use Ted you will be 100 percent pleased... Thanks Ted
Anthony Labbate

Ted is one of the Mortgage broker that my buyer agent Alice referred to me when I was searching and purchasing my home. He is awesome! Especially when I am shopping around, and did comparison with other lender my attorney referred. Ted is very knowledgeable and also very professional broker. As a first time home buyer, we have no idea the entire process would be, he spoke with us on the phone about an hour, explained to us every things we need to know in detail while we planning our purchasing. He is very patient to us as well, never rush us to make decision but when we have questions he always response very quick.( Normally we got our email replied within one hour and got call back right away). Beside that, he also helped us a lot during our house hunting. When we have not decided a clear area to search place, instead of hard pulling our credit to issue a mortgage pre-approval letter, he reviewed our financial paper and issued us a mortgage pre-qualified letter in convenience of our home hunting. Latter on when we finally find our dream home, and start our loan application. He also helped us by writing letter explain why my wife have a 2 year career gap to convince the lender bank approve the loan.( She was temporally lived in Hawaii with me as Army Spouse and preparing her CPA exam while I was stationed there). Mean while he coordinate and communicate with other party that associated with the purchase deal very well. The interest rate was very fluctuate during that period, he keep us update about the interest rate all the time so we locked a very good and competitive rate. The closing cost was reasonable too. Even though our closing got delayed due to the seller's schedule which cause our contract expired. He stilled helped us explained to the lender that the deal is still on going so the closing can be successfully completed. I can not remember how many emails and phone call I made during my purchase. He gave us countless help and wise advise during the entire process which save us a lot of money and time. I would definitely recommend Ted as a professional lender to my friend again in the future! LOAN STATUSClosed Jun 2016
Jason Zou

Ted was highly knowledgable and a true professional. He was very quick to follow up on any questions I had and he was patient in walking me through the entire mortgage process. I would highly recommend Ted to anyone looking to get or refinance a mortgage.
Michael Salvato

Ted is not only very personable but extremely thorough , knowledgeable,and responsive.He is a quality individual and delivered on his commitment.Needless to say , the whole process of obtaining a mortgage went smoothly and there were no surprises.I highly recommend him.
Shekhar Kuckrega

Ted was excellent, I cannot put in words the difference between him and the many other mortgage brokers I spoke to! The others literally explained nothing, and would kind of blow you off, when you had any sort of question. I recently switched from W2 to 1099 Self-Employeed and all they told me was get us a W2 and we'll go from there. Where as when I called Ted he wasn't even sure if he could help me because this was a CO-OP, but he still took 30 minutes of his time and explain the process to me and how to structure my mortgage application properly!! Even though I changed my mind on purchasing something due to increased down payment requirements, he will get my business in the future and many referrals. Where as the other mortgage brokers literally had my business in their hands, and just threw it away. I challenge anyone to go speak with other brokers to see the difference, it's incomparable.
Elsid Aliaj

Ted Ark explained in detail what I was in for with the purchase of my first home on my own. He responded promptly and calmly at times when I was not all together calm myself. He always had a handle of what was going on and what the next steps were. He was a good mix of keeping me informed while handling the details during the complex path of obtaining a mortgage. I highly recommend him.
Carol Zydiak

How do you begin describing the perfect customer service experience? Ted Ark! That's how. I can't say enough when it comes to the level of service I received from Ted. I was very nervous being a first time homebuyer, and I didn't even know where to start or if I was even in a position to qualify to buy. Ted guided me through process with the utmost care as if he was helping his own child. He was always available over the phone when I had a question, and even while he was on vacation he was able to respond to every question and concern I had. Ted is very patient and I never once felt as though I was a bother or asking silly questions. In my opinion there is no one else but Ted Ark you should look for to help with the mortgage process. The best customer service I've received anywhere!
Larry Bell

I have worked with Ted on a number of purchases now. He has been extremely responsive and was very helpful throughout the entire process. I highly recommend Ted for any of your needs!!
John Ferguson

I found Ted when I was scouring the Internet looking for local brokers. It was the best decision I ever made. Being a first time home buyer, Ted explained every facet of the mortgage process from step 1 until closing. He was responsive, thorough, knowledgable and most importantly, very patient with me and my millions of questions. I would recommend Ted at Golden Mortgage to anyone who is looking for an honest and knowledgeable broker.
Amy Bocchino

Ted Ark has helped me secure two mortgages with the best rates possible. Ted brings an understanding of the mortgage industry second to none with exceptional customer service. His keen understanding of the industry and the lenders make him a broker that I would recommend to anyone and will definitely use again on my next real estate purchase.
Frank Navatta

Hi Ted, We moved to 430 Fairmount on Friday and we are in love with the old house already. Thank you for all you did to make this dream happen for us. We really appreciate your attention to all the little details that needed to be managed during the lead up to closing. Our deepest thanks, Shannon, Ed, Roman, Jack & Nina
Kostrowski Family

Ted handled refinancing very efficiently and remotely although I am literally 2 miles away from his office. Response by email or phone was immediate and if he didn't have answer got back to me very quickly. Closing was coordinated and although I went to closing office they would have come to me if necessary. All fees, rates and documentation was handled very, very effectively. Would strongly recommend him, works for the client not financial institutions or lawyers.- K. Chopov, Bridgewater, NJ
Kamen Chopov

Have dealt with many banks, mortgage companies and Golden Mortgage is the one I would definitely call first. Ted is very refreshing to deal with. He is knowledgeable and always very responsive on any questions. Have refinanced twice in last 4 years through Golden Mortgage, I am very satisfied with the prompt and headache-free service Ted had provided. P. Ren
P.C. Ren

"I was very satisfied with your responsiveness and willingness to look at various financing alternative and most especially the pros / cons of these alternatives. I was especially pleased with the service I received I got from Dave Siegel, who was extremely helpful", C. Ruegger, Cedar Knolls, NJ
Charles Ruegger

"I've mortgage or refinanced several residential properties. Your service was both accurate and timely. There's nothing specific that could have inproved my experience with Golden - it was great from beginning to end. My previous refinancings with other companies haven't always been so smooth. I especially liked the way questions were answered promptly", Jim Schwartz, Scotch Plains, NJ
Jim Schwartz
Mortgage NJ / NY: Mortgage Rates & Programs
Lock and Shop your mortgage rate before you find a property: 60 or 90 day lock period. Call 877-539-1697 for details!!

Why work with a NJ / NY mortgage broker, watch Work With A Mortgage Broker video.
• The Golden Mortgage Advantage:

•

Low Mortgage Rates!

• Lock Your Mortgage Rate Before Purchase

• Get your Mortgage Pre Approved In Minutes.
• Cash Out Refinance: Save consolidate debt or home renovation

• Jumbo mortgage with 10.1% down payment up to $3 million

If you are a first time homebuyer in NJ or NY, move up home buyer or Investor, we can help with you find a mortgage program. We have access to multiple lenders to allow us to shop for the best rates and programs to fit your needs. Purchase and refinance mortgage programs for single family to multi-family properties can close in 30 days! Apply today Secure Application.
Remodeling your home? If you are planning on remodeling your home - be it a kitchen, bathroom or backyard use a cash out refinance.
First Time Home Buyer
First time homebuyer NJ and NY mortgage programs start with a 3% down payment HomePossible program specifically for low to moderate income borrowers. FHA programs start with a minimum 3.5% down payment. Effective Dec 1, 2021, Fannie Mae single family mortgage programs for loans up to $970,800. Lower credit scores between 500-579 require larger down payment of 10%. Gifts and seller concessions allowed up to 6% of purchase price toward borrower closing costs. Mortgage loan programs may allow one 30 day mortgage late payment in the past 12 months.
Portfolio Mortgage Loans
Perhaps you are a non-traditional borrower who is retired with assets? Need a divorce buyout? A business owner who can't verifying income using tax returns? Credit issues such as collection accounts, Mortgage Forbearance, one day out of Bankruptcy or Foreclosure. Turned down by your bank? Portfolio loan programs use alternative underwriting policies to finance a non-traditional bank loan at an assigned risk adjusted rate and/or larger down payments. We'll help plan a strategy to help get you into a home and enable you refinance when your situation improves.

Portfolio Loan Options
• Self-employed borrowers with good credit and assets can get approved using alternative bank statement program or CPA prepared P&L.
• 1 day out of Bankruptcy or Foreclosure with down payment as low as 10%.
• Retired with assets? You may qualify using an asset depletion mortgage program as income.
• Verification of Employment only (2 years same employer) 20% down payment. No tax returns, No paystubs, No W2
• Jumbo Loans up to $6 million
• Investor No Income, Verified Asset, No Tax Return Program Refinance Investor or Fix and Flip, no seasoning maximum required for 80LTV.
• No Income based on Rental Income greater than the mortgage payment, borrower can own unlimited properties.
• Loan amounts to $3.5 million.
Investor 1-4 unit property
Looking to purchase an investment property? You may qualify for a 85% loan program, no mortgage insurance. Mixed Use property up to 2-8 units at 70LTV. Hold property title in personal or corporate name.
Mortgage Technology
We've got the latest technology such as the Automated Asset Verification Option in liue of collecting personal financial documents. Go DOC LESS, where you authorize us to electronically verify your income, assets and tax returns. And your property might qualify for a appraisal waiver. Watch our Mortgage application videos about our mortgage technology.
Start your mortgage loan process using our secured online mortgage application. We can determine how much home you can afford, call us at 908-722-9217 or toll-free 877-539-1697.
Get started with your Digital Mortgage
No hassle, no obligation
Get Started Now!