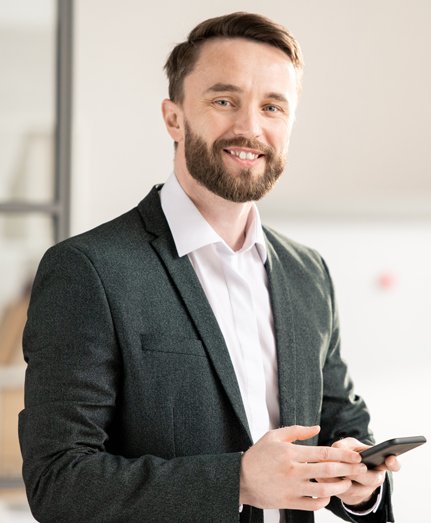 Find Loan Products
We Offer
No matter what type of loan you need, we're with you every step of the way. Let us find you the perfect loan to go with it. Click on the various loans defined below:
Have any questions about us?
Don't hesitate to contact us: call toll free 877-539-1697
NJ / NY Mortgage Rates & Programs
As of September 7, 2022, the conforming loan (based on county) limit raised to $715,000. At Golden Mortgage, we know home means everything to you, too. That's why we provide seamless mortgage solutions powered by technology and unrivaled customer service to find the best mortgage for your NJ or NY property. Purchase or Refnance mortgage programs for both homeowners and investor loan programs up to $6 million for borrowers with limited down payment or high debt-to-income ratio. We have access to multiple lenders which allow us to shop for the best rates and programs FHA, VA, Conventional and Portfolio Lending. Purchase, refinance and cash out mortgage programs for single family to multi-family properties can close in 30 days! Get pre-approved for your mortgage today. Or schedule to speak to a Loan Consultant.

The Golden Process
Get a real mortgage pre approval in minutes

Complete your online application from anywhere

Lock and Shop: Lock your mortgage rate before you find a property: 60 or 90 day lock period. Call 877-539-1697 for details!


Submit your documents to support your application

Schedule the day you want to close
First Time Home Buyer
First time homebuyer NJ and NY mortgage programs start with a 3% down payment HomePossible program specifically for low to moderate income borrowers. FHA programs have a minimum 3.5% down payment (co-borrower with NO Credit Score allowed). Fannie Mae single family mortgage programs loans limits up to $970,800. VA loans 100% financing. Lower credit scores between 500-579 require larger down payment of 10%. Gifts and seller concessions allowed up to 6% of purchase price toward borrower closing costs. Mortgage loan programs may allow one 30 day mortgage late payment in the past 12 months. Learn more about the Loan Process.
Video of your ARM mortgage options



Portfolio Mortgage Loans




Turned down by your bank? Perhaps you are a non-traditional borrower who has retired with assets? Need a divorce buyout? A business owner who can't verifying income using taxreturns? Credit issues such as collection accounts,

one day out of Bankruptcy or Foreclosure.

Portfolio loan programs

use alternative underwriting policies to finance a non-traditional bank loan at an assigned risk adjusted rate and/or larger down payments. We'll help plan a strategy to help get you into a home and enable you refinance when your situation improves.



Portfolio Loan Options




• Self-Employed

borrowers with good credit and assets can get approved using 12 months bank statements or CPA prepared P&L.
•

1 day out of Bankruptcy or Foreclosure with down payment as low as 10%.
• Retired with assets? You may qualify using an asset depletion mortgage program as income.


• Verification of Employment only (2 years same employer) 20% down payment.

No tax returns, No paystubs, No W2
• Jumbo Loans up to $6 million


• Investor No Income

, Verified Asset, No Tax Return Program

Refinance Investor or

Fix and Flip

, no seasoning maximum required for 80LTV.
•

Debt Service Coverage Loans

.75 to 1 (Property Gross Rent > subject Principal, Interest, Tax, Insurance payment)
•

ITIN loan

:

borrowers who do not have proper authorization to be in the US and do not possess a Social Security number but instead a ITIN number.



Investor: 1-30 Unit & Mix Use Property



Looking to purchase an investment property? In Top/Standard market tiers, you may qualify for a 30 year fixed loan program 1-30 units property. Purchase or cash out with the Debt Service Coverage loan, No income or employment verification, No tax returns. Mixed Use property up to 2-30 units at 75LTV. You can hold the property title in either personal or corporate name. Available 30 year fixed or Interest Only loan options to qualify for higher loan amount.
We've got the latest technology. Go DOC LESS, you CAN authorize us to electronically verify your income, assets and tax returns. And your property might qualify for a appraisal waiver to save you money! Watch our Mortgage application videos about our mortgage technology.
Start your mortgage loan process using our secured online application. Or call for a mortgage pre-approval at 908-722-9217 or toll-free 877-539-1697.